I created a Vim cheat sheet instant answer for DuckDuckDuckGo. If you search for vim cheat sheet or vim help you will get a result like this: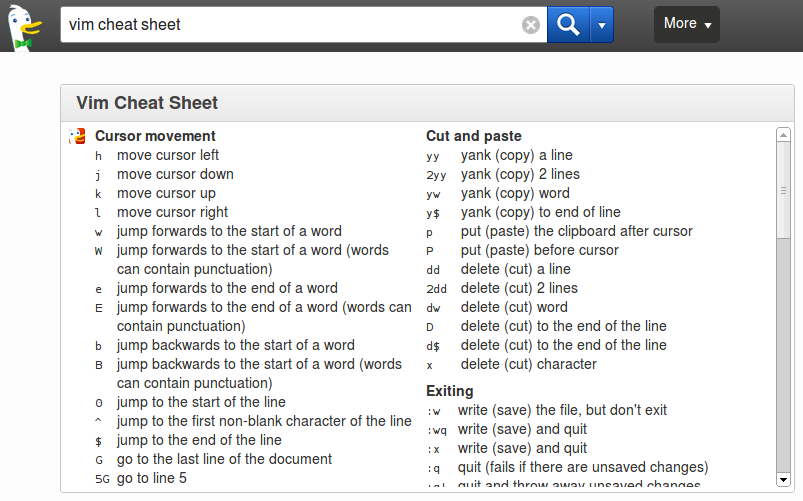 The data is from rtorruellas's excellent vim cheat sheet (also available on github) which has a responsive mobile friendly layout and is also available in Japanese.
Nice! You read all the way to the bottom of this post. You might find my book
Minimum Viable Perl
useful. It contains concise tutorials for experienced developers. Its free, open source, and a work in progress.
Subscribe
to get new chapters in your inbox.